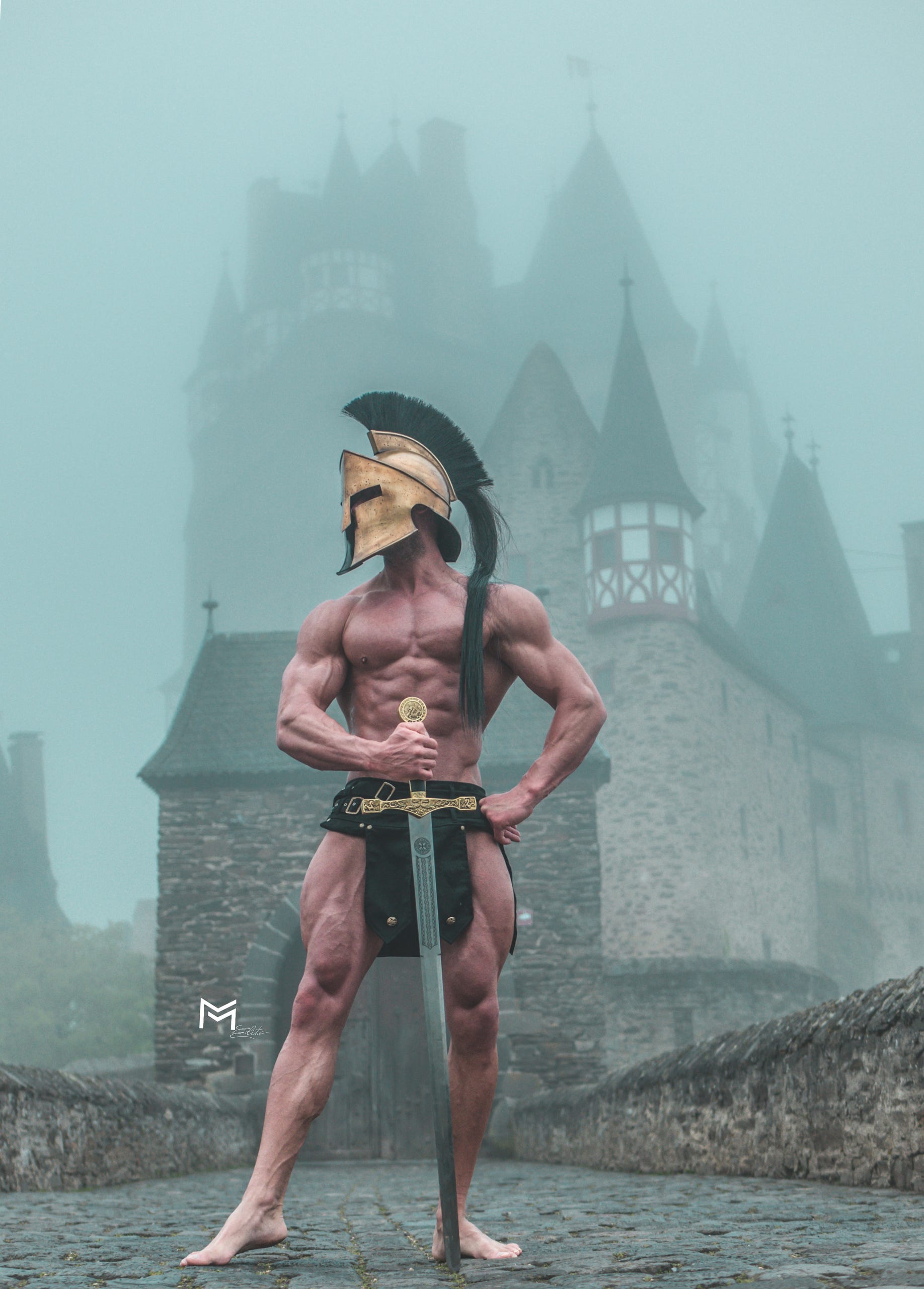 My beginning, my career and the art of bodybuilding from my point of view

Like many teenagers, I started my athletic career with a team sport. I was part of a basketball team for two years. The motto here is: You win as a team and you lose as a team. In other words, I was only as strong as the weakest on my team. I asked myself, what if I don't want to lose?
An individual sport was the better option for me. Boxing was my first choice. For five years I actively boxed and proved myself in international fights against other nations and was awarded the Vice Hesse Champion.
Sooner or later I had to admit to myself that I was literally missing the mass. This was the crucial moment for my first workout in the gym.
My goal? Dimensions! My funds? Lots of food, heavy iron and 100% motivation. In 2010 I had the chance to attend a real bodybuilding championship live. The athletes on stage impressed me and I couldn't believe my eyes, let alone imagine that I could ever look like this.

From then on it was clear to me what I want and what my job is! I wanted to look the same and eventually stand up there on stage with a perfect body (there is none ;-)).

From there I optimized my healthy diet and my extreme training plan. I trained harder than before and stuck to my eating plan. The first successes were quickly established. With that the foundation stone was laid and I came a little bit closer to the stage. At the end of 2011 I started my first diet that lasted for 6 months.
I can tell you there were moments when I couldn't or didn't want to. But the thought of the stage and the perfect body (which doesn't exist) gave me motivation and perseverance again. In the end, it showed ambition, discipline and iron will have paid off and I was awarded the Vice Hessen Champion and another six top positions this season.

Bodybuilding, as I see it today, it's body art. It is a sport that demands a lot of willpower, strength of character and above all perseverance. But you also have to be willing to make some sacrifices, whether it is in your free time or even in a diet. In this sport you have the reins in your hands and only you decide how you look, how tough you are, how muscular you want to be! This sport is not just a sport, but a lifestyle that can have many ups and downs. I have been rewarded several times for my dedication, will and fighting spirit.